Made to smile, share & care!
Vegan, vegetarisch, suikervrij, minder suiker, maar altijd lekker! Wij maken snoep waar de wereld blij van wordt.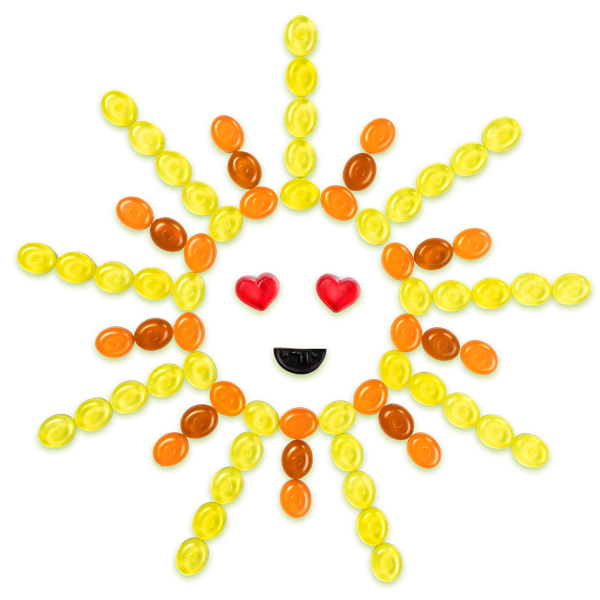 What we offer
Sweets for all, ons motto. Dat betekent voor ons een breed en innovatief portfolio van zoete verleidingen. Snoep met pure ingrediënten, minder of helemaal geen suiker en onderweg naar 100% vegan. Snoep dat inspeelt op de actuele behoefte van de consument, van de maatschappij en van retailers in Europa. Duurzaam en efficiënt verpakt en geproduceerd. Sweets made to smile, share & care.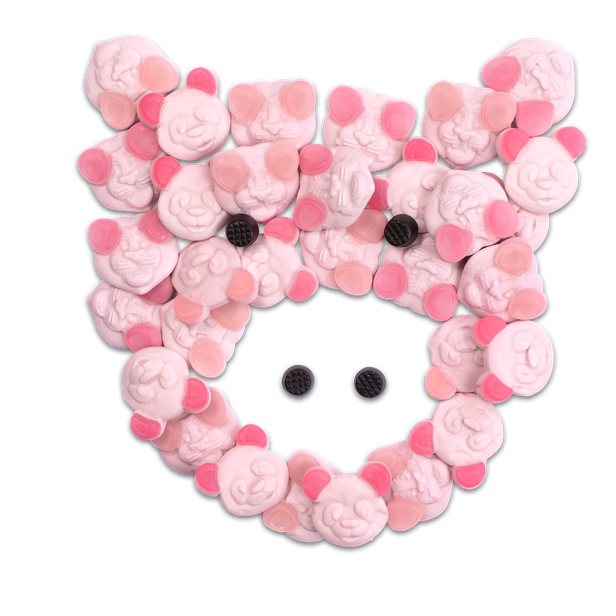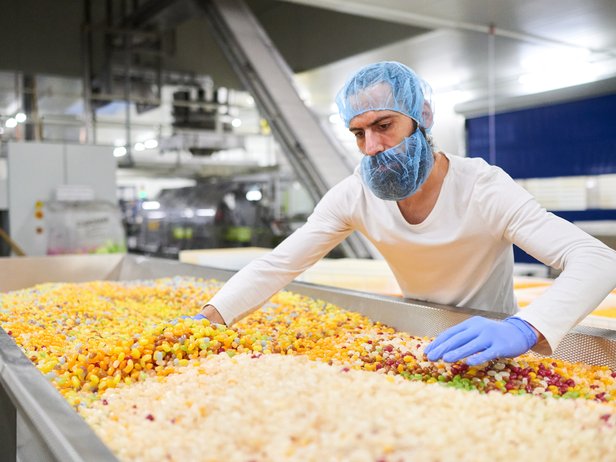 Who we work for
Met veel trots produceren wij voor afnemers in Europa snoep en drop onder hun eigen merk. Dat zijn zowel food, non-food als online retailers en drogisterijen. Ook leveren wij onze producten aan importeurs en wederverkopers.
Our mission
No matter how much the world around us changes, people will always love sweets. That is why we see it as our responsibility to make sweets that make everyone - regardless of their habits, background or beliefs - happy. This applies to consumers, our customers, our employees and, last but not least, our planet.
Our goals for 2026
Our goal is clear. We want to be proud leaders in innovation and sustainable growth in our industry. How? By consistently excelling in the four themes below.
People first
Made to smile. Wij zien het als onze plicht om voorwaarden te creëren die zorgen dat onze medewerkers doorlopend productief, gemotiveerd, veilig en gezond kunnen blijven werken. Onze medewerkers zijn namelijk goud waard. Daarom meten wij jaarlijks hun tevredenheid om zeker te weten of we het goed doen of iets kunnen verbeteren. In ons aannamebeleid sluiten wij niemand uit en streven wij naar een inclusief medewerkersbestand.
Continuity
Wij streven in onze business altijd naar waardevolle groei, zowel voor ons bedrijf als voor onze afnemers en leveranciers. Dat is namelijk de basis voor continuïteit van ons bedrijf, en daarmee ook de basis voor continuïteit van onze medewerkers. En vanzelfsprekend verkopen succesvolle afnemers ook graag succesvolle producten. Noem het een win-win situatie.
Sweets for All
Made to share. Dat betekent onder andere dat onze producten in 2026 100% vegan, kosher en halal gecertificeerd zijn. Dat onze supply chain uitblinkt op het gebied van transparantie, sociale verantwoordelijkheid en duurzaamheid. En dat wij met het maken van snoep en drop willen bijdragen aan een mooiere wereld.
Verlagen van onze footprint
Made to care. Met de productie van ons snoep en drop vinden wij het belangrijk om zuinig om te gaan met onze planeet. Daarom is ons doel de planeet niet te belasten. Zo willen we onder andere onze footprint verder verlagen door ons energieverbruik te reduceren, het vergroten van circulaire productieprocessen maar ook door het minimaliseren van onze afvalstromen.
What have we achieved so far
Concreet? Sinds 2020 is onze CO2 footprint gereduceerd met een derde. Voornamelijk gerealiseerd door energiebesparing op onze verschillende productielocaties en door de inkoop van 100% hernieuwbare elektriciteit. Het gebruik van dierlijke ingrediënten in onze producten is met liefst 75% teruggebracht in de afgelopen drie jaar. Daarmee zijn we heel hard op weg in onze transformatie naar sweets for all.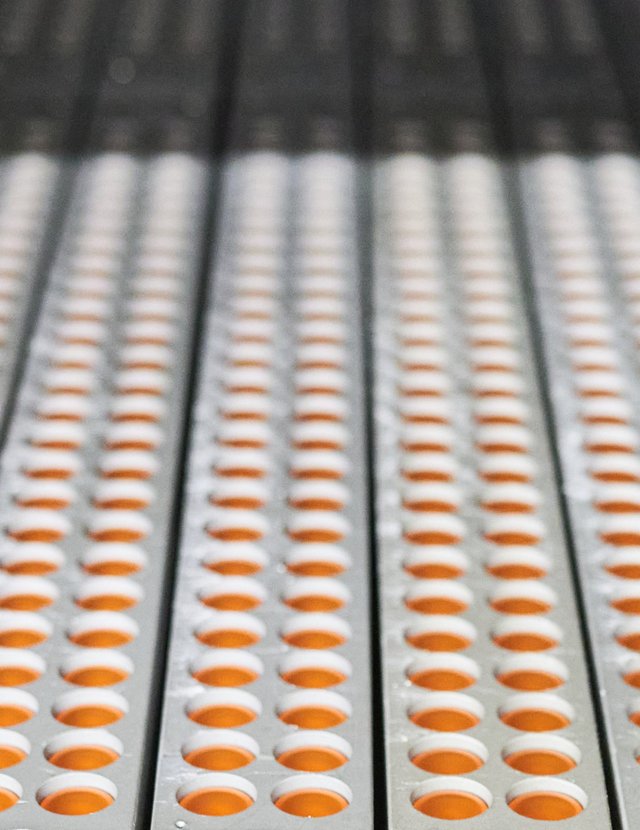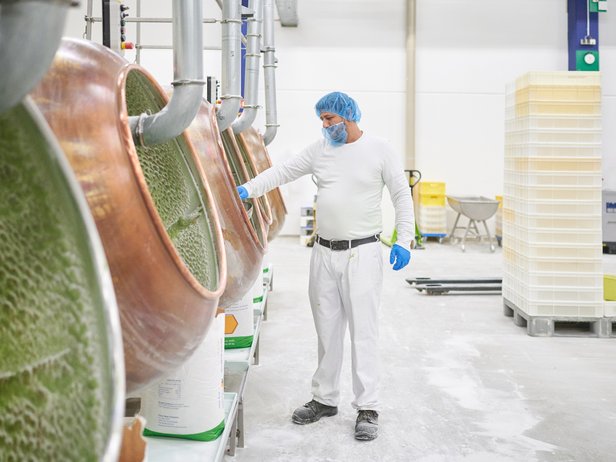 How do we work
From business intelligence, product management, recipe development, production and packaging to delivery. We have all services in-house. This allows us to guarantee high quality and reliability continuously, for all processes and products. Find out how we turn an idea into a successful product!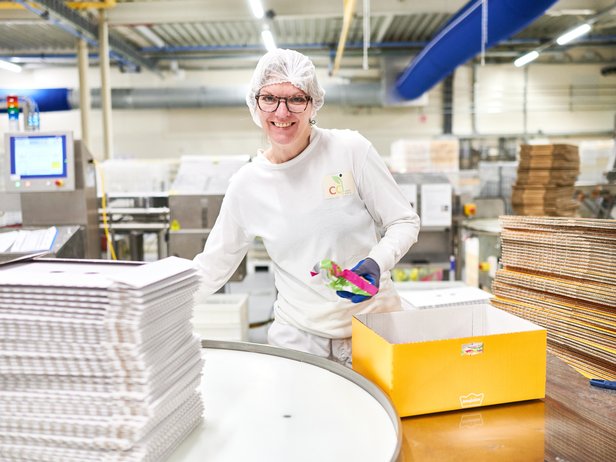 Who we are
We are CCI. With around 300 colleagues, we proudly create value for our stakeholders; consumers, customers and employees. We do this by making the tastiest and best sweets in the most sustainable way possible. We produce our sweets in four factories in the Netherlands (Drachten, Oosterwolde, Hoorn) and Germany (Metelen).